(Also known as Emergency Calls, Pull Cords, etc.)
In this October edition of our HUD-REAC newsletter, I'd like to discuss HUD's protocol on Call-For Aids and how you can comply!
General Rules
If you have off-site monitoring, you can supply the inspector with a certification (within 1 year of the REAC inspection) from a local authority having jurisdiction or licensed third party that ALL of the units tested and passed inspection. The REAC inspector will then only inspect for access to the pull cord / button. Generally, the printouts provided from the agencies are not sufficient – the REAC inspectors should be satisfied with a statement certifying that the system was tested in its entirety with no defects on the company's letterhead, signed and dated.
If you do not or cannot get the letter certifying the system was tested, you will need to place the system in test mode for the day and the REAC inspector will test all components:

Bell/Alarm turns on
On/Off site personnel are notified
Light outside door turns on, etc.

If you have replaced your old system with a new electronic neck or hand-held type of system, ALL the old components in the units must be removed (you can replace the old call-for-aid with a blank cover plate). The following can be left in place:

Light fixture over unit door
Old enunciator panel in office/hall

Please see the attached Memo issued by HUD on 10/31/2014 regarding older emergency call systems. To the best of my knowledge, if you want to get rid of the system entirely, you will have to get the written permission from your local HUD office.
REAC inspectors will record a deficiency if the cord is tied up, blocked, or does not extended to "baseboard height."

HUD did not intend inspectors to record the cord not being baseboard height when the baseboard is 2 inches high – but many are following the rule to the letter and they wouldn't be wrong.
Do not pool the string on the floor as that is considered a tripping hazard by OSHA.

Many properties complain cats pull the string. Additionally, I have seen countless Call-For-Aids installed directly above the toilet paper roll! Numerous properties report 100% successful catproofing by using an eye screw!  Pull the string to a 45° angle and affix to the wall using the eye screw.  You can also place another eye screw near the baseboard to keep it relatively flush to the wall.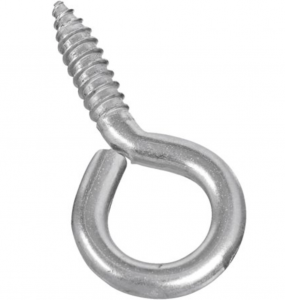 Many properties use condensers to easily lengthen the cord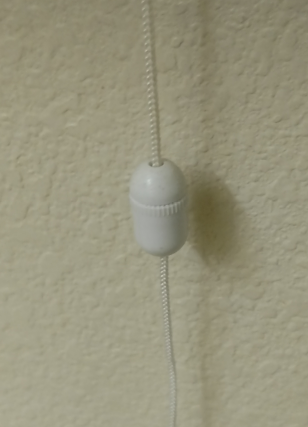 Lastly, consider adding an addendum to your lease for the tenant (or family) to sign that "I will not block nor tie up my emergency pull cord." California is the land of lawsuits…